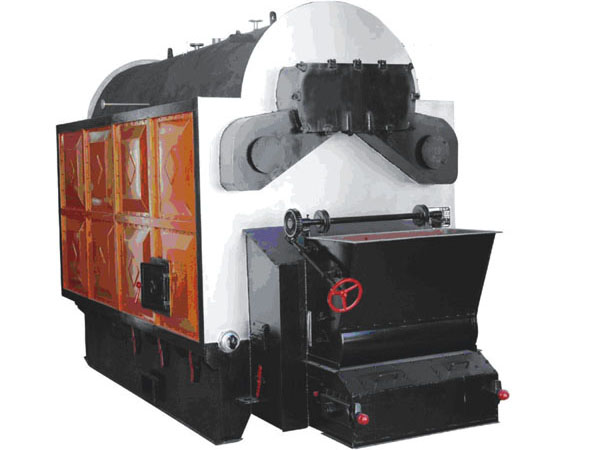 DZL series boiler structural features:
1, series single-drum boiler tube plate longitudinal arch, double header wing flue, three-pass threaded pipe, central symmetry, self-supporting quick layout, compact structure, easy installation and transportation.
2, arch tube sheet, increasing the flexibility of the cylinder, so that the structure of the drum is simple to make large-scale boiler capacity.
3, wing flue, the complete elimination of thermal stress tube sheet, a good solution to the heat pipe plate easy to crack the problem. Efficient heat transfer element threaded pipe, to improve the heat transfer coefficient, the flue gas generated disturbances, reducing the inner tube fouling, improve boiler thermal efficiency while also making more compact.
4, using the new furnace arch three hundred thirty-two law designed, strong coal adaptability, optimized combustion chamber, compared with traditional furnace reduces the smoke generation and reduce the original dust emission levels, so that dust emissions to meet the boiler environmental requirements.
5, water supply automatic control, with overpressure, dry automatic interlock, safe and reliable operation of boiler.