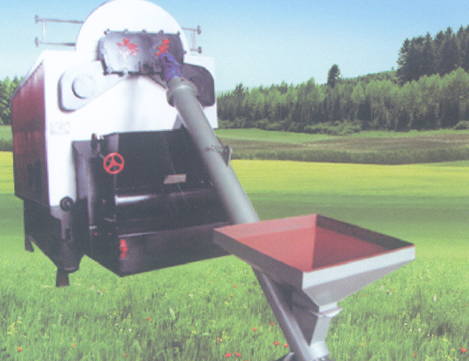 DZL series boiler Features:
This product is the company for the combustion characteristics of biomass particles to develop a new generation of energy-saving, environmentally friendly products. The boiler has the following characteristics:
1, a horizontal single drum arranged longitudinally three return fire tube structure, both sides of the furnace tube water wall tube light clouds, design reasonable and compact structure; furnace volume, easy to make biomass combustion particles.
2, in the third return drum arranged high heat transfer coefficient of threaded pipe, improve heat transfer efficiency.
3, heated area, heat transfer effect is good, contribute enough, the exhaust gas temperature is low.
4, with the corresponding front arch, good combustion conditions, combustion.
5, the configuration can be adjusted in a secondary air, so air distribution more reasonable.
6, the application of aerodynamics, different heights, different length area set up air-smoke and dust removal system in the furnace, resulting in the elimination of the source of the "black", high efficiency eliminates the smoke of fly ash.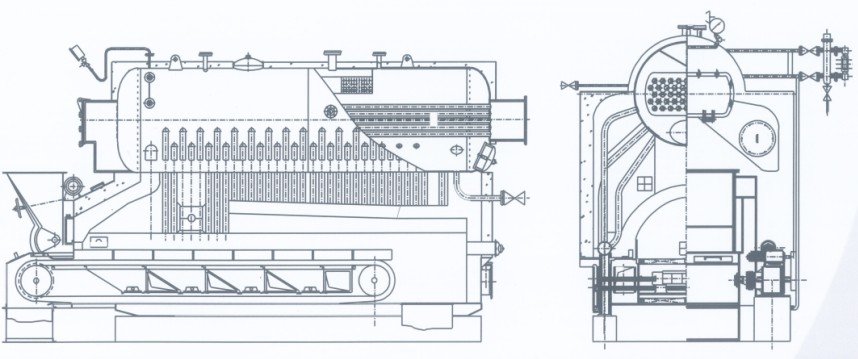 Horizontal biomass Stoker Chart
Horizontal biomass chain grate steam boiler technology parameter table
Horizontal (atmospheric) hot water boiler technology parameter table

Horizontal (pressurized) hot water boiler technology parameter table